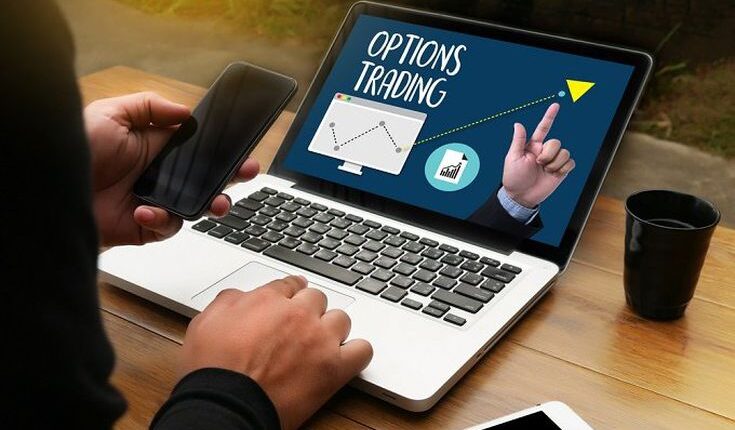 Is a Demat account required for options trading?
To begin, you must understand there is a difference between a trading and a Demat account.
Demat Account:
Trading using a Demat account is identical to physical trading, with the exception that it is done electronically. To begin trading, log into your online trading account and place an order. Both trading and Demat accounts must be linked for this to work.
The exchange will process an order after it has been placed. Before the order is processed, the market price of the shares is recorded in the Demat account, and the availability of the shares is checked.
Shares are reported in your statement of holdings after the procedure is completed. A delivery instruction letter containing stock data must be submitted when a shareholder desires to sell shares. The account is then debited for the shares, and the cash value is credited to the trading account.
Benefits of a Demat Account
easily and quickly transfer of shares
Eliminates theft, forgery, loss, and damage of security certificates by allowing them to be stored digitally.
Trading actions may be easily tracked.
Allows you to add beneficiaries at any time.
Bonus stocks, rights issues, and split shares are automatically credited.
What is Options trading? Options could be a fitting choice for you if you want to diversify your portfolio beyond stocks, mutual funds, and bonds.
Diversification comes in the form of possibilities. While the dangers might be significant, the profits can be as well. You may have heard that getting started with options trading is tough or that it is exclusively for experienced traders. Options are, in fact, something that almost every investor may attempt if they have the necessary knowledge.
The trading of instruments that provide you the right to purchase or sell a certain investment on a specified date at a specific price is known as options trading.
A contract that is connected to an underlying asset, such as a stock or other securities, is known as an option. Options contracts are valid for a specific length of time, which might be as little as a day or as long as a few years.
Before You Start Trading Options, Here Are 5 Things You Should Know
Options are traded on a variety of underlying assets.
Options trading is all about calculated risk.
Options Trading Lingo.
Options traders borrow from the Greeks.
Options trading starts with your financial goals.
Do we need a Demat account for options trading?
When you wish to trade or keep shares on a delivery basis, you'll need a Demat account. If you merely wish to trade futures and options (F&O), however, an account is not required.
You can contact top share brokers if you wish to create a trading account without a Demat account. In India, they provide a free online trading account.
There are no deliveries in India, thus option contracts are paid in cash. Any profit or loss is compensated in cash. The profit will be added to your account, while the loss will be subtracted from the trade value.
As a result, a trader does not require a Demat account to trade options. To purchase and sell Call and Put options on the exchanges, he would need a trading account and a connected savings bank account.
The key differentiator between a Demat and a Trading account is that a Demat account is used to store your securities in digital forms, such as share certificates and other documents, whilst a Trading account is used to purchase and sell these assets in the stock market.
Even though a Demat account and a Trading account serve two distinct objectives, they are inextricably linked. In truth, your actual stock market activity is a complex interplay between your Trading, Demat, and bank accounts.
Demat vs. Trading: What's the Difference? (stock vs. flow)
The clear difference is that a Trading account records your capital market activities over time, whilst a Demat account records your stock and other securities holdings at a certain moment in time.
As a result, a Trading account is characterized by a continuous flow of transactions, whereas a Demat account reflects your wealth effect at a single moment in time.
If you wish to own shares in Demat form, you'll need a Demat account. So, if you've registered a trading account and solely want to trade futures and options, you won't need a Demat account. Because futures and options in India are settled in cash and do not result in delivery, this is the case.
Final Verdict
Yes, you are capable of doing so. However, having only a trading account and not a Demat account has the disadvantage of preventing you from storing or holding your stock overnight or for other reasons, which is why most brokers provide both trading and Demat accounts to avoid this problem.
Your online trading account is for buying and selling on the internet. Your demand (DP / Depository Participant) account is used to get the items you've ordered.
So, if delivery is not required, simply a trading account is required. Futures & Options, Commodities, Currency, and so forth.
Demat account is necessary to take delivery of stocks or Demat delivery of MF units. You can create a separate MF account without a Demat account. You may open any of these accounts with your favorite broker, such as Sharekhan, and begin trading or investing immediately.